The "Daily Astrology" is a guide for each day of the year, with inspirations for how to best deal with the day based on astrological positioning. It also includes a description of your personality if you were born on this date, and a daily inspiration.
Today's Date: Wednesday, July 19th 2017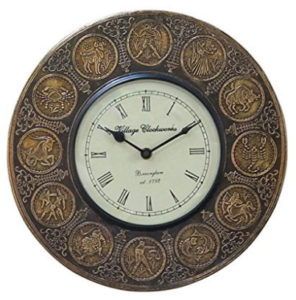 Love Astrology?  You Will Love This:
Decorative Wall Clock Zodiac Astrology Round Metal with Roman Numeral Clock Face 12 Inch
---
Also published on Medium.