The Pig is the twelfth of the 12-year cycle of animals that appear in the Chinese Zodiac, related to the Chinese calendar. The natural element of the Pig is Water. It is also commonly associated with emotions and intuitions. According to the myths, the Pig was the last to arrive when the Jade Emperor called for the great meeting. Other sources said that Buddha called for a great meeting when he was about to leave the Earth. The Pig came in last. Legend has it that just as the emperor was about to call it a day, an oink and squeal was heard from a little Pig. The term "lazy Pig" is due here as the Pig got hungry during the race, promptly stopped for a feast then fell asleep. After the nap, the Pig continued the race and was named the 12th and last animal of the Zodiac cycle.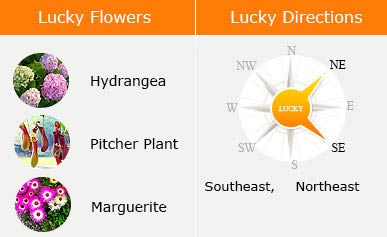 Balancing Stone and Essential Oil for Healing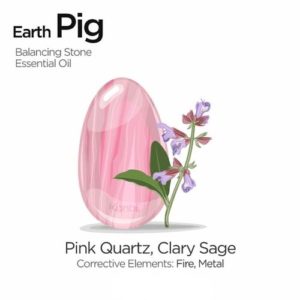 Pink Quartz – Pink Quartz, like its sister Rose Quartz, is a stone of the Heart Chakra, with a soft, feminine energy of compassion and peace, emotional healing, love and friendship. Pink Quartz is a calm, reassuring crystal that helps alleviate stress and anxiety, and provides a soothing ambiance to any environment. It brings a relaxed, cooperative atmosphere in the workplace, and is conducive to happy family relationships. It is an excellent companion for prayer and meditation, and can open one's receptivity to the beauty of art, music and the written word. Place Pink Quartz in one's environment, wear or carry on one's person, or use in an elixir to activate a wonderful, powerful loving energy. Pink Quartz may be called upon to attract and nurture new love, revitalize an existing relationship, and to aid in reconciliation efforts and mending quarrels. Pink Quartz calls the energy of angels to surround and protect you, including Archangels Chamuel and Haniel.
Clary Sage – You might be well acquainted with the herb known as sage, but Clary Sage is different. It is a close cousin of regular sage, but has different components that make up its molecular structure. Clary sage oil is extracted from the Clary sage herb (Salvia sclarea), which in the past was found in Southern France, Italy and Syria, but today is cultivated worldwide. Clary sage oil is often used to help improve vision and address related conditions, such as tired or strained eyes. Clary sage oil is a calming oil with a wide range of benefits, known particularly for helping fight anxiety. Clary oil essential oil is added to soaps, detergents, creams, lotions and perfumes. In fact, it is the main component of Eau de Cologne, a simple perfume that originated in Cologne, Germany. Clary sage oil can be used topically and inhaled. It can also be ingested, as the U.S. Food and Drug Administration (FDA) classifies it as generally safe for human consumption (GRAS) and approves it as an additive for foods.
Your Money and Finances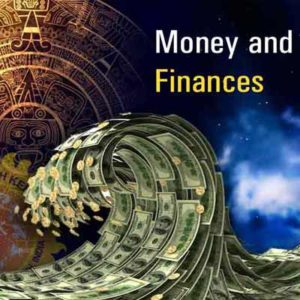 Finances can cause problems world wide in 2019 and with a dominant earth energy with a yin polarity, we can expect issues with global finances and stock markets. It may also be a great year for investing and growing your stock portfolio as prices will be at a low, as this is just a dip and should rebound. Feng Shui earth cures and enhancers are much needed in 2019, to avoid any financial losses, and also generate new income. Your actions can create wealth and prosperity as long as you are grateful for everything that you receive. Wealth will not come to you if you are receiving it at another person's expense. Always be fair.
Financial prosperity for you is just around the corner, be ready for it!
The Year of the Pig brings opportunities for financial growth, but you must do your part. Begin with some helpful ideas: Take out a specific amount of cash for your discretionary spending and stick to that amount each week. Pay off your credit card on time and in full every month. Spend on items and experiences that truly bring value to your life — things that make you happier, make your life easier, etc. Splurge, within reason, on something that you really want. Get receipts for any tax-deductible donations to charities and write them off on your taxes. Avoid impulse purchases by holding off for 48 hours to see if you really want it. Understand the difference between "wants" and "needs" and budget accordingly.
Horoscope for the Year of the Pig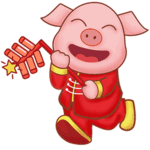 The Pig Horoscope 2019, predicts that it is a year for personal advancement. This year you should use your free time to make yourself better any way that you can. The year of the Pig is highly conducive to learning new skills, so you might want to begin with that. Remember to always be kind in your interaction with others. It will make you a much better person.
According to Chinese tradition, the pig is one of the happiest signs of the zodiac, especially when they help to make others so. But while the pig's eternal optimism can be very contagious — beware! Despite all their more admirable traits, Pigs can also be naive and become an easy mark for devious or underhanded people. So each of us would do well to temper the Pig's natural idealism with a healthy dose of realistic expectation. Just be careful in all of your legal dealings. You are smarter than you think you are.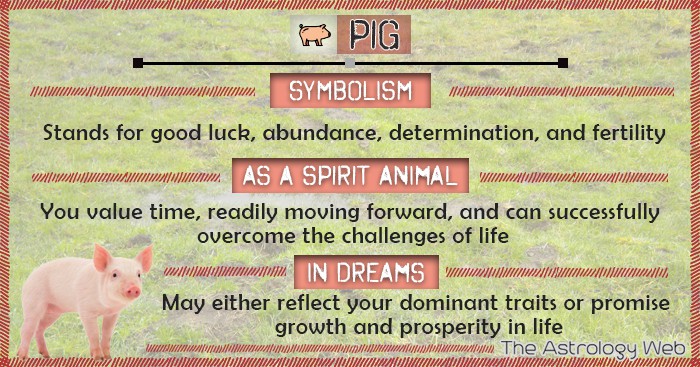 This is a year to reach a balance in your life. It will be easier this Chinese new year to organize yourself and plan for the future. You will want to take stock of your life and find out what you want from the future. The Chinese Zodiac 2019 says that this year, in large part, is a year for preparing for what is to come next. Plan wisely, and start now.
January, 2019, will start with great relationships between family and colleagues.
February, 2019, is best spent with your loved ones. You parents and children will like to have your attention.
March, 2019, will be a complicated time when it comes to finances and health.
April, 2019, is when friendships will be tested. It is best that you avoid getting into arguments.
May, 2019, asks you to work on your moods and spiritual awareness. A happy mind will lead to a happy soul.
June, 2019, is the month when things will eventually work out in your favor. You just need to be patient.
July, 2019, is an excellent time to ask people for help in areas that you are not very conversant with.
August, 2019, is the time for hard work and patience. Keep striving to do your best.
September, 2019, is the period when you will want to invest in new business ventures. This needs to be thoroughly researched.
October, 2019, will be confusing. You will not know whom to trust and whom to avoid.
November, 2019, will again turn out to be a tough month when it comes to budget and financing.
December, 2019, will be the month when you will feel at peace with yourself.
People born in the year of the Pig are considered to be generous, kind-hearted, think logically and can solve problems in a realistic way. Most of them are wealthy or have a decent life. They would love to enjoy their lives and sacrifice their energy in all jobs. They know how to treat themselves, and everyone around them, well. The only one downside is that they are usually very stubborn and lose their tempers easily. They are a bit materialistic but it's just a motivation for them to move up their career ladder.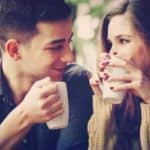 Men born in a Pig year are optimistic and energetic while women have easygoing and generous personalities. Their best match is with someone born in the Year of the Tiger as the brave tiger gives pig security, but incompatible with someone born in the Year of the Snake, which is believed to bring a relationship full of tension to them. The Year of the Pig has people sticking with established personal relationships although they could make many new friendships in 2019. People are usually resistant to change and they are happiest when in established relationships that do not cause them grief. There could be a special friendship that later develops into a romantic one for the single individual, although patience may be needed for this to happen. Most families, especially in Asian countries, hope to have kids in this year as it is believed to bring luck and prosperity.

The lucky colors that may positively influence your fate during the 2019 Year of the Pig are those that are related to the beneficial energies of the Fire element, represented by the red, pink, and orange color. Fire reinforces Earth, and the Metal element, represented by the white and the golden color, thus, the Metal feeds on the Earth. The best days for making decisions, of each month, are the 2nd, the 7th, the 10th and the 11th. Always be aware of the full Moon. Intuition is high during this phase and coincidences will be extraordinary.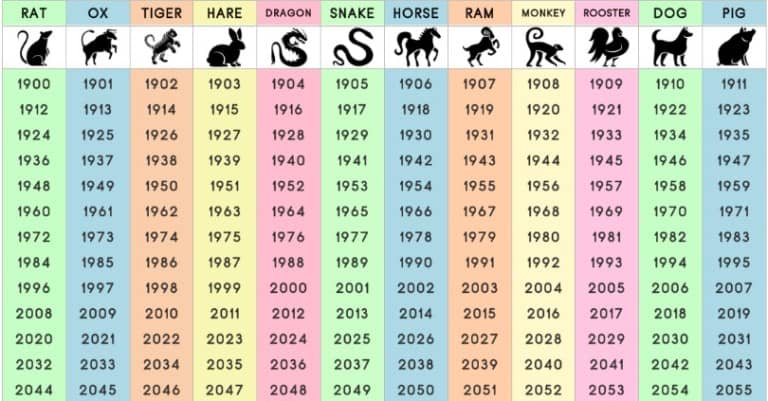 Practice Being Nice
Generally, no matter how old they get, Pig people still only see and believe that all men/women are basically good. Pig people constantly sacrifice their own happiness and comfort for the sake of their close friends. You can't give everyone in your life 100 percent, so you likely give your parents, friends, and significant other a percentage of your energy. Consider a piece of that your own, and honor that in your choices.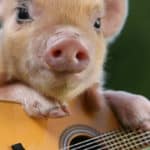 The Year of the Pig, 2019, is a year to evaluate your actions. Practice being nice. If you're only nice to people when you're on display or when the person is of some sort of social value to you, you're not a nice person. As a general rule, you should be as nice to the maid as you are to the president of a company. Ironically, people who hold themselves in high regard are those people who treat everyone with respect. In reality, the caricature of the rude, rich, and snobbish person isn't true. Often it is the mediocre, the lowly, those who have a beef with their own lives, who take it out on others around them without regard. You cannot control the actions and behaviors of others, only your personal reactions to them. This is the year to turn your actions into positive ones. Respect everyone. Be fair to all people. Treat everyone with kindness, and do not be mean or rude to people, even if they don't agree with you. You really don't know what others have going on in their lives, and the sadness they might be experiencing.